LET'S GET STARTED...
Step 1. Submit your order for design, choose design level needed, full service or partial design.
Step 2. Upload your proofread content for your brochure, indicate what content should go on each panel, for example; cover panel, back side panel, panel 1, panel 2, panel 3 etc.
Step 3. Upload any images you want to be used in the brochure, such as your logo etc.
Step 4. You will receive an email proof of your brochure design layout within 2 business days.
Step 5. Email us back any edit that you will like to see.
Step 6. Once you approve the final layout, the final files will be emailed to you in print-ready PDF format, or any other format you prefer.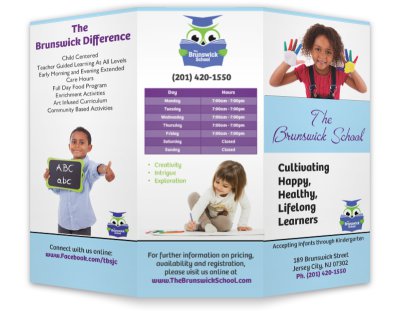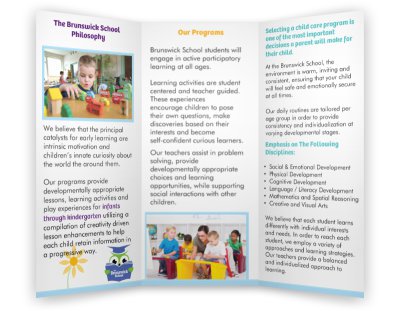 I plan to print this design somewhere else.
Design Only
Design Only - Partial Design
Content is prepared, I know the layout I want.
Design Only - Full Service
I need complete layout and image assistance.
EMAIL YOUR BROCHURE CONTENT TO BUSINESS SOLUTIONS @ TS-BS.COM
got questions? Call us at 201 503 4037
CUSTOMER SERVICE: MON-FRI 9-6PM
Contact us for a custom quote!
Brochure printing size options, quantity options, fold options and paper options.